Proactively advancing your Intellectual Property portfolio.
G&G provides strategic advice and counsel to established Fortune 500 industry leaders, new market entries, universities, and others, on IP protection and portfolio management.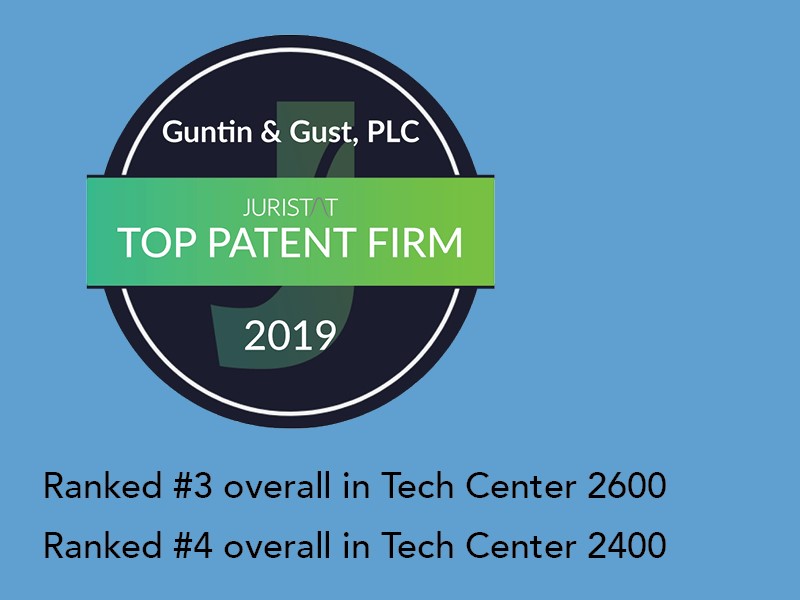 Guntin & Gust is proud to be recognized by Juristat in their annual report ranking performance of the top 100 Patent Law Firms in the United States.
Read More
Find out more about his involvement at this year's workshop.
Read More
Please visit to learn about upcoming news and events involving G&G.
Upcoming Events:
| Date | Event |
| --- | --- |
| 3/29/2020 | G&G 10 Year Anniversary |
| 5/25/2020 | Memorial Day |
| 7/3/2020 | Independence Day |
| 9/7/2020 | Labor Day |
| 10/23/2020 | National Paralegal Day |