Proactively advancing your Intellectual Property portfolio.
G&G provides strategic advice and counsel to established Fortune 500 industry leaders, new market entries, universities, and others, on IP protection and portfolio management.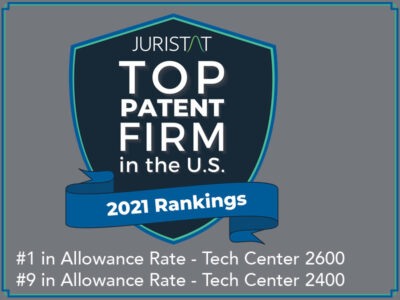 For the third year in a row, G&G earns top 10 rankings for Allowance Rate in 2 Tech Centers.
Read More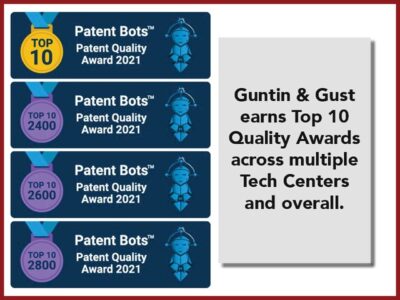 Patent Bots 2021 quality scores for law firms have been calculated and posted.
Read More
Please visit to learn about upcoming news and events involving G&G.
Upcoming Events:
| Date | Event |
| --- | --- |
| 3/29/2022 | G&G 12 Year Anniversary |
| 5/30/2022 | Memorial Day |
| 7/4/2022 | Independence Day  - Closed for Holiday |
| 9/5/2022 | Labor Day - Closed for Holiday |
| 10/23/2022 | National Paralegal Day |