Proactively advancing your Intellectual Property portfolio.
G&G provides strategic advice and counsel to established Fortune 500 industry leaders, new market entries, universities, and others, on IP protection and portfolio management.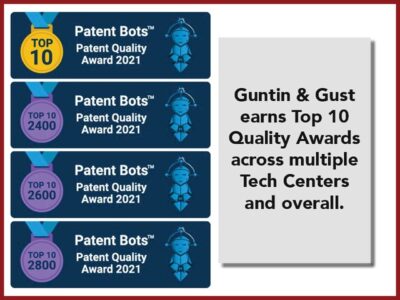 Patent Bots 2021 quality scores for law firms have been calculated and posted.
Read More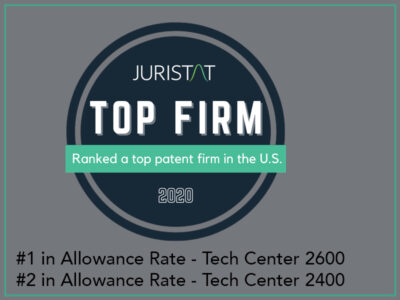 2020 Juristat rankings place G&G in top 10 performing IP Law Firms nationally for second year in a row.
Read More
Please visit to learn about upcoming news and events involving G&G.
Upcoming Events:
| Date | Event |
| --- | --- |
| 3/29/2021 | G&G 11 Year Anniversary |
| 5/31/2021 | Memorial Day |
| 7/5/2021 | Independence Day  - Closed for Holiday |
| 9/6/2021 | Labor Day |
| 10/23/2021 | National Paralegal Day |