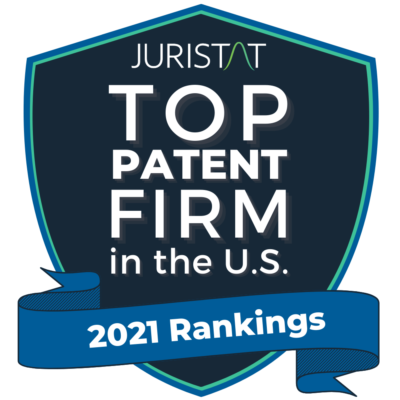 For the third year in a row, G&G earns top 10
rankings for Allowance Rate in 2 Tech Centers.
Technology Center 2400 – provides examination for patent applications including Computer Networks, Multiplex, Cable and Cryptography/Security
Technology Center 2600 – provides examination for patent applications relating to Communications
Below are snapshots of Juristat's 2021 rankings in these 2 Tech Centers.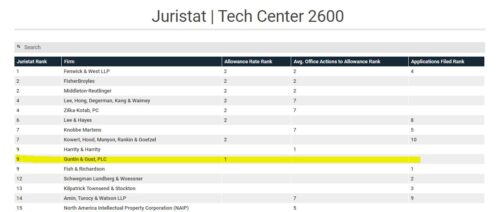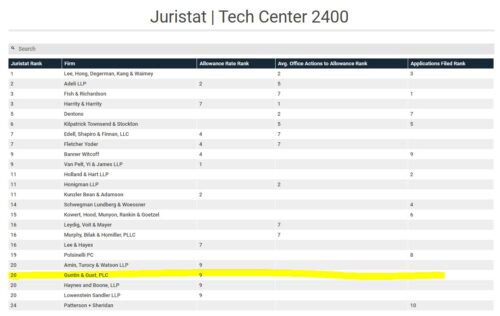 Juristat ranks national IP firms annually and requires that firms meet a volume threshold (minimum of 100 applications disposed in a tech center within the 12 months being reviewed) to be included in the report. They then evaluate each IP firm's performance based on three key metrics:
• Number of applications filed
• Allowance rate
• Average number of office actions before allowance
For more detailed information on Juristat and their ranking methodology visit Juristat.