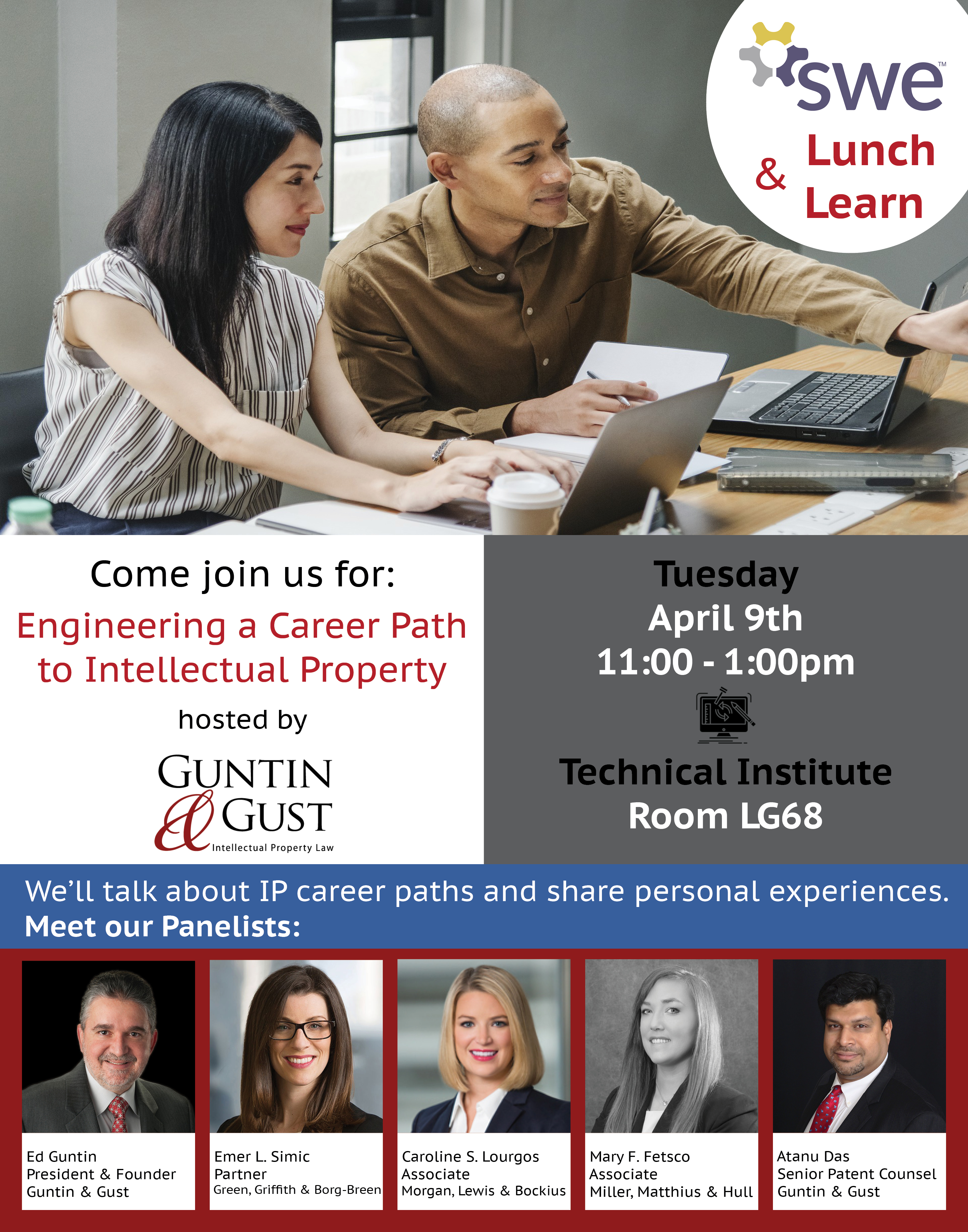 G&G is a corporate sponsor of the Northwestern University Society of Women Engineers (SWE). As part of the sponsorship, the firm hosted a Lunch & Learn event on campus. Ed Guntin, began by providing the group with an overview of Intellectual Property Law and outlined possible career paths for School of Engineering graduates.
Panelists included:
Emer Simic, Partner, Green, Griffith & Borg-Breen

Atanu Das,

Senior Patent Counsel, Guntin & Gust
Caroline Lourgos, Associate, Kirkland & Ellis
Mary Fetsco, Associate, Miller, Matthias & Hull
After the presentation, each panelist shared their own unique career progressions and experiences, sparking lively interaction with attendees who were eager to ask questions and learn more about IP Law as a possible career track.
Thank you to all of our panelists who made the time to share their experiences with this great group of students.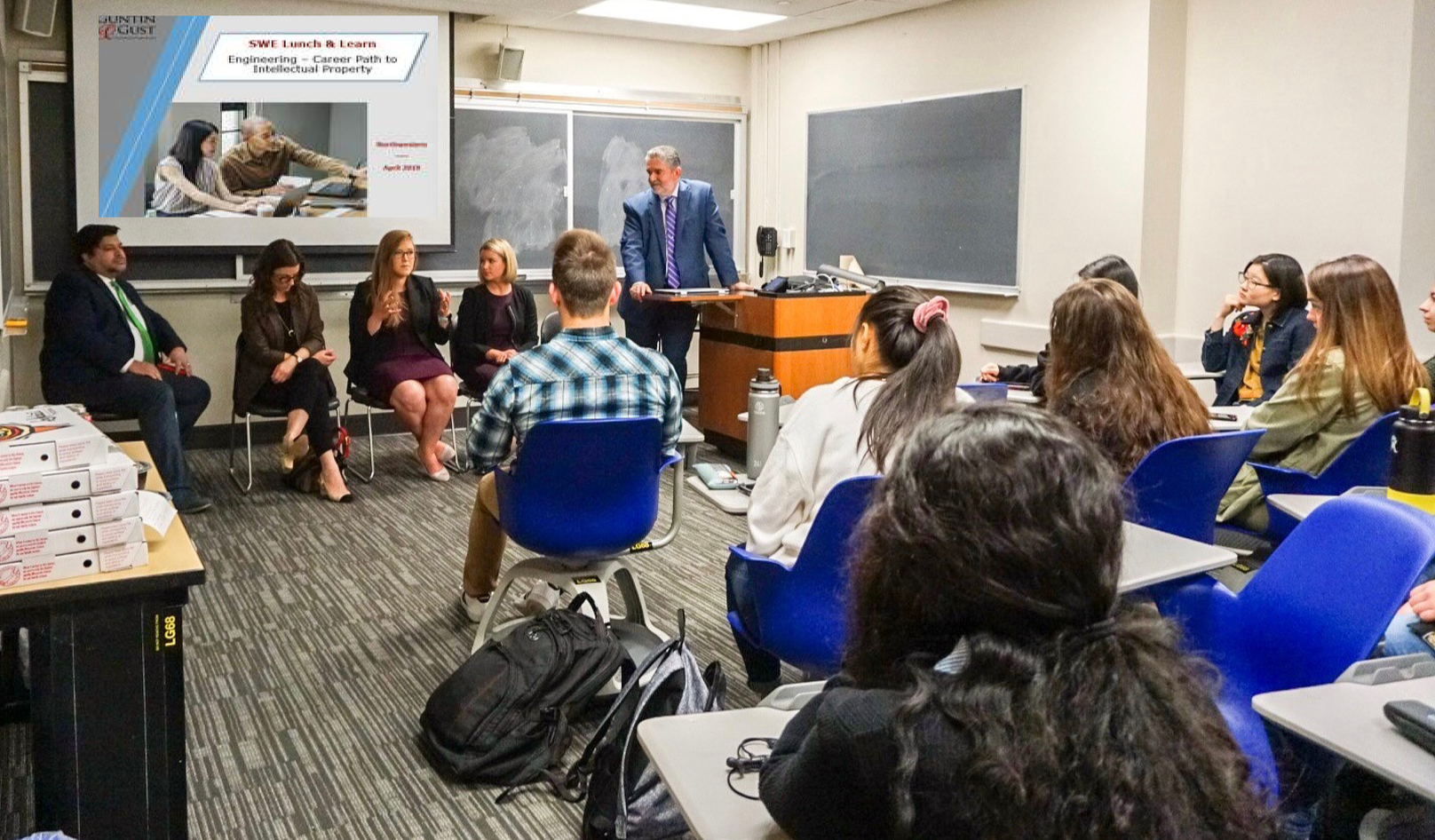 Panelists share their experiences with Northwestern Engineering students.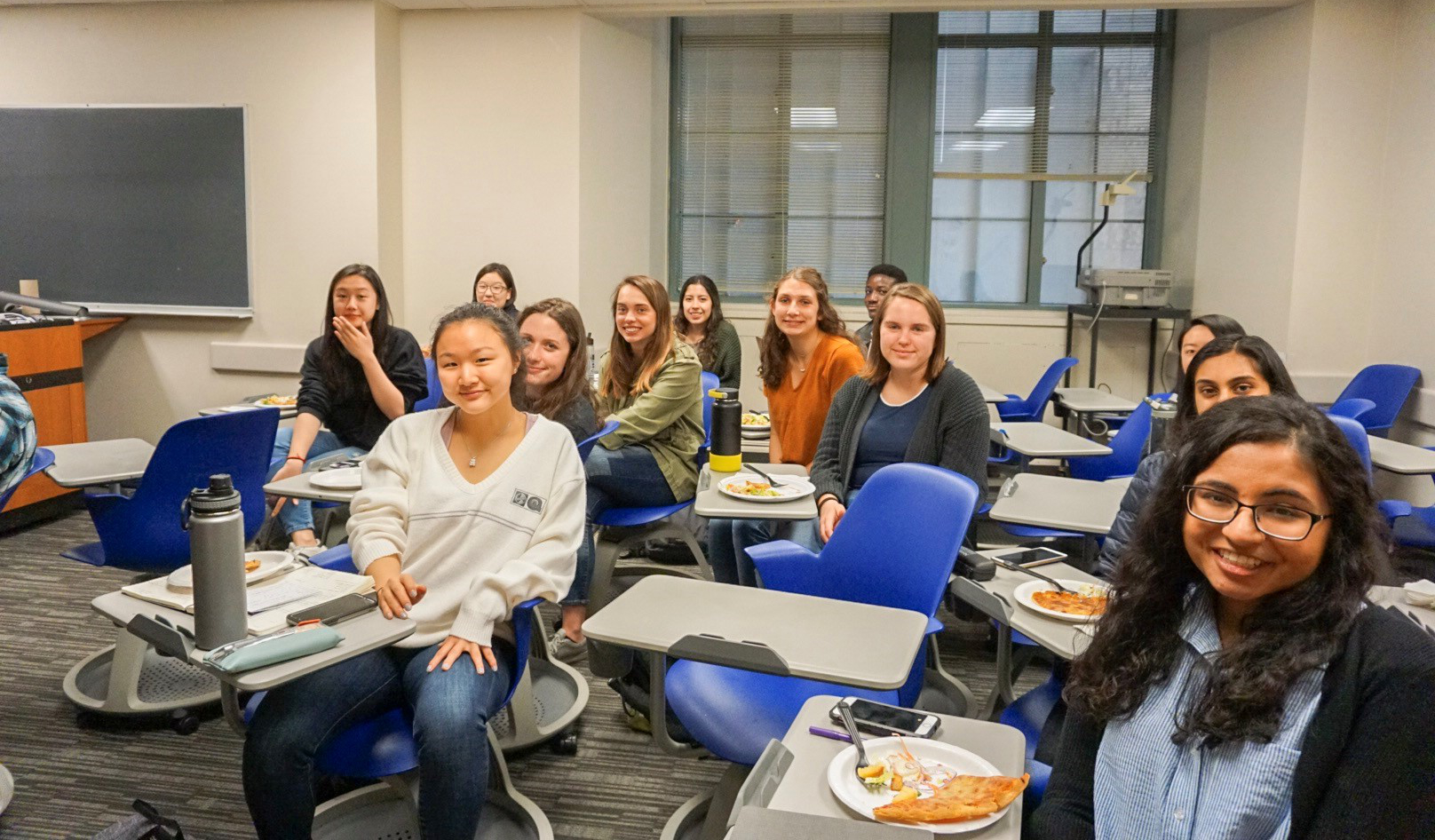 Society of Women Engineers Members