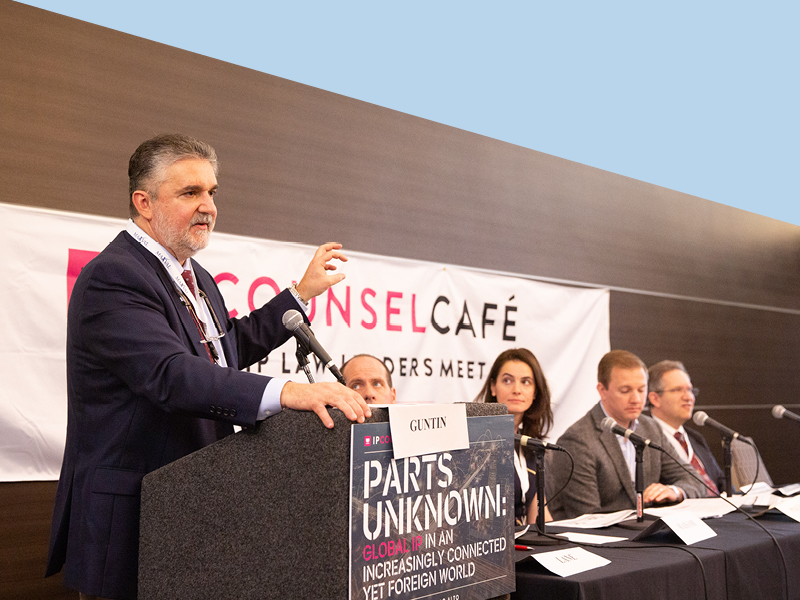 The theme for the 2019 Conference in Palo Alto, "Global IP in an Increasingly Connected Yet Foreign World," spoke to an area of concern for many companies and law firms.  As moderator for the "Strategies for Managing U.S. & Foreign Patent Prosecution" presentation, Ed Guntin opened the discussion with an overview of some of the challenges facing both law firms and inside counsel today.  The panelists (see list below) spoke about issues that had affected their companies and discussed strategies that could improve results while managing costs.
Topics covering proper management of international portfolios included:
Policy objectives for IDS submissions that
- Avoids a deluge of submissions,
- Satisfies duty of disclosure, and
- Conforms to inequitable conduct standard
Techniques for avoiding inconsistent representations and statements in US and foreign prosecution that can result in surrendering claim scope
Balancing mitigation techniques against quality and cost
About IP Counsel Café
Established in 2008, IP Counsel Café is an organization comprised of over 3000 IP law professionals.  The organization provides a platform for communication and information exchange among members.  IP Counsel Café annual conferences are designed to assemble the latest industry research and address current trends and forces affecting the IP community.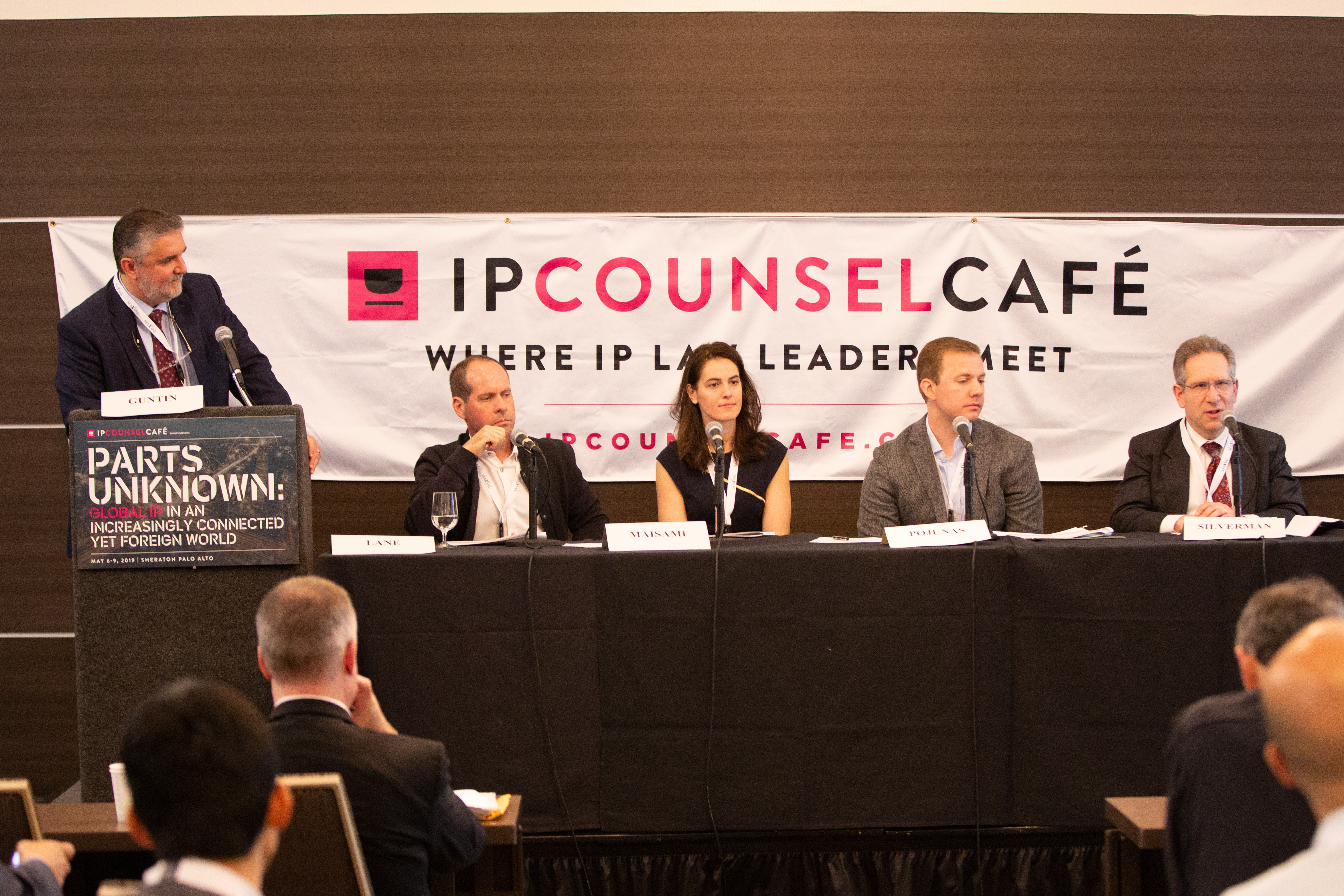 Panelists from left to right: Ed Guntin - Guntin & Gust (moderator); Scott Lane - Intel; Ceyda Maisami - HP; Scott Pajunas - Google; Alex Silverman - AT&T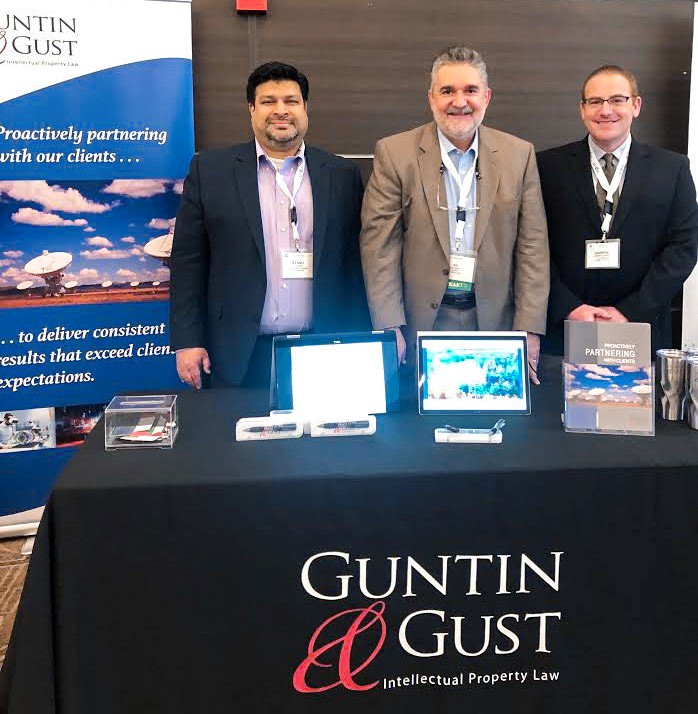 G&G Attorneys: Atanu Das, Ed Guntin and Andrew Raymond at G&G table during IP Counsel Expo.